Profile
ABOUT MERLIN FILMS:
Merlin Films is a leading independent Irish film production company, which was founded in 1989. Its directors are Kieran Corrigan, one of Ireland's leading film producers, and John Boorman, the renowned film director. Based in Dublin and with offices in London, Merlin Films has been involved in the production of numerous major feature films for international markets since its inception.
Independent work produced by Merlin includes The Treaty (1992), Angela Mooney (1996) and The General (1998), the latter of which won the best director award at the Cannes Film Festival. Our other major releases include The Tailor of Panama (2001), Evelyn (2002), In My Country (2004), The Tiger's Tail (2006) Queen and County (2014), Supervized (2018), starring Tom Berenger and Beau Bridges and directed by Steve Barron, and We Have Always Lived in the Castle (2017), developed by Michael Douglas's production company and starring Crispin Glover, Alexandra Daddario and Sebastian Stan.
Recent Films include The Nan Movie (2022) Directed by Josie Rourke, written by Catherine Tate and Brett Goldstein, starring Cathering Tate, Mathew Horne and Katherine Parkinson, Assassin Club (2023) starring Henry Golding, Noomi Rapace, Daniela Melchior and Sam Neill and the upcoming film In the Land of Saints and Sinners (2023), Directed by Robert Lorenz, starring Liam Neeson, Kerry Condon, Ciarán Hinds, Colm Meaney, Sarah Greene and Jack Gleeson.
Merlin Films has worked with international talent for over two decades, including Samuel L Jackson, Liam Neeson, Pierce Brosnan, Kim Cattrall, Brendan Gleeson, Ewan McGregor, Richard E. Grant,Jamie Lee Curtis, John Hurt, Jon Voight, Sebastian Stan, Callum Turner, Vanessa Kirby, Kerry Condon, Juliette Binoche and Catherine Tate.
KIERAN CORRIGAN | MERLIN FILMS
Kieran is a highly accomplished film producer with a career spanning over 25 years, renowned for his work on Irish and international films. Throughout his career, he has collaborated with esteemed industry figures including John Boorman, Roger Corman, Beau St. Clair, and Robert Chartoff.
Kieran's impressive filmography includes a range of critically acclaimed projects. Noteworthy productions he has produced and arranged financing for include "Country of My Skull" (2004), which starred Samuel L. Jackson and Juliette Binoche and won the International Peace Award at the Berlin Film Festival. Other notable films include "Evelyn" (2002) starring Pierce Brosnan and Julianna Margulies, "Queen and Country" (2014) featuring Callum Turner, Vanessa Kirby, David Thewlis and Richard E. Grant, which premiered at Cannes in the Quinzaine, and "The General" (1998) starring Brendan Gleeson and Jon Voight, which earned Best Director at the Cannes Film Festival.
 His involvement extends beyond producing, as he has served as the Director of both the Irish Film Institute and the Irish Film Centre, and was a director of Alliance Communications and Don Bluth Studios in Ireland.
In addition to his film-related endeavours, Kieran has made notable contributions to the Irish film industry as a whole. He co-established film studios in Galway, Ireland, in collaboration with Roger Corman, which produced numerous films and played a vital role in training professionals who have become key contributors to the industry. Kieran's impact extends to his involvement with various government organizations, including the Irish Industrial Development Authority (IDA) and the National Building Agency. He was also a member of the State-controlled Custom House Docks Development Authority which established the Irish Financial Services Centre (IFSC) in Dublin.
 Furthermore, Kieran has a remarkable track record of securing substantial funding for international film and television projects. His expertise in finance is not limited to the film industry; he has also lectured on tax law at Trinity College Dublin and authored Ireland's leading book on the subject.
 With an extensive body of work and a wide range of achievements, Kieran has established himself as a respected and influential figure in the world of film production. His passion for storytelling, expertise in financing, and commitment to nurturing talent have made him an invaluable contributor to both Irish and international cinema.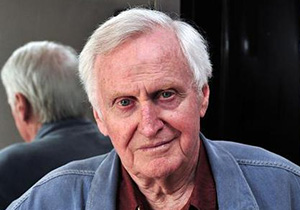 JOHN BOORMAN | MERLIN FILMS
John Boorman, one of the world's leading film directors, is a founding member of Merlin Films. He is widely recognised as one of the great directors of his generation and has also produced a number of major feature films.
One of John's first projects as director, Point Blank (1967), a powerful interpretation of a Richard Stark novel, brought a stranger's vision to the decaying fortress of Alcatraz and the proto- hippy world of San Francisco.
After "Point Blank", John re-teamed with Lee Marvin and Toshiro Mifune for Hell in the Pacific (1968), which tells a fable story of two representative soldiers stranded together on an island. Returning to the UK, John made Leo the Last (1970). This film earned John a Best Director award at Cannes.
John created a cinema classic with Deliverance (1972) the odyssey of city people played by Jon Voight, Burt Reynolds, Ronny Cox and Ned Beatty as they trespass into Appalachian backwoods and discover their inner savagery. This film became a huge box office success, earning John several awards and nominations, including 3 Oscar nominations.
John's 1974 sci-fi film, Zardoz starred Sean Connery and earned John wide recognition for its innovation and futuristic theme. In 1977, John directed The Exorcist II The Heretic, the sequel to The Exorcist.
In Excalibur (1981), a long-held dream project of John's was borne out. This is well-remembered as a mythical film and one of the very few "true" retellings of the Arthurian legend and tragedy. The production was based in the Republic of Ireland. The film was highly successful and received widespread critical acclaim, together with a further Oscar nomination.
Hope and Glory (1987) is his most autobiographical movie to date, a retelling of his childhood in London during The Blitz. The film proved a Box Office hit, receiving numerous Oscar, BAFTA and Golden Globe nominations.
John went on to direct Beyond Rangoon (1995) and The Tailor of Panama (2000), both of which explore the plight of alien characters stranded in unique worlds.
John won the Best Director Award at the 1998 Cannes Film Festival for The General (1998), his black-and-white biopic of notorious Dublin criminal Martin Cahill.
The Tiger's Tail (2006), was set in contemporary Ireland and featured Brendan Gleeson and Kim Cattrell in starring roles.
John's most recent work, Queen and Country (2014), was a sequel to his 1987 film Hope and Glory. It was screened at the Directors' Fortnight section of the 2014 Cannes Film Festival.
John lives in Wicklow, Ireland and continues to direct. In February 2010, John was awarded a Lifetime Achievement Award by the Irish Film and Television Awards for his invaluable contribution to Irish film and cinema.