In Development
Merlin Films is currently developing a number of exciting film projects, a selection of which is included below.
The Pirate Queen
Grace O'Malley, 'the most notorious woman in all the coasts of Ireland', is the fearless leader of the O'Malley clan, leading a fleet of ships who rebels against English rule in 16th century Ireland.
Constantine
The story of Constantine the Great, the infamous Roman Emperor who united a broken Rome under Christianity
Halfway House
In late 2017, Merlin Films was awarded €50,000 from the Creative Europe Single Project funding scheme for the fiction project 'Halfway House', to be directed by John Boorman. They were one of two Irish companies to receive funding. 'Halfway House' is a story of love and loss and death, and a mediation on the relationship between life and film.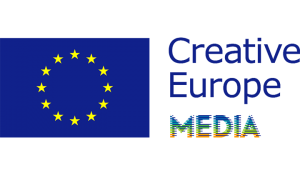 Cuchulainn
This is a television fantasy adventure series about the legendary Celtic hero and demigod Cuchulainn who grapples with dark gods and invading armies in mythic Ireland. In Irish legend, Cuchulainn is the central figure of the Ulster Cycle, a series of tales revolving around the heroes of the kingdom of Ulster in the early 1st Century.
Churchill and Ireland
Merlin Films has established a working relationship with Lord Paul Bew, author of acclaimed book 'Churchill and Ireland', to develop the story of how the both celebrated and controversial character Churchill determined the shape of the relationship between two islands more than any other British politician.