Animation
Pebble and The Penguin (1995)
Hubie the penguin must present his special pebble to Marina before the pebble festival is over, or lose his chance forever. He just manages to pluck up the nerve, when the evil Drake knocks him off the ice, and Hubie is swept away. Picked up and caged by a ship, he meets the streetwise Rocko, whose only wishes are to live in sunny climates and learn to fly. Together they escape, and Hubie convinces Rocko to help him find Antarctica. When they reach the home ice, Hubie must defeat his worst enemy, and Rocko must face up to the reality of his dream of flying.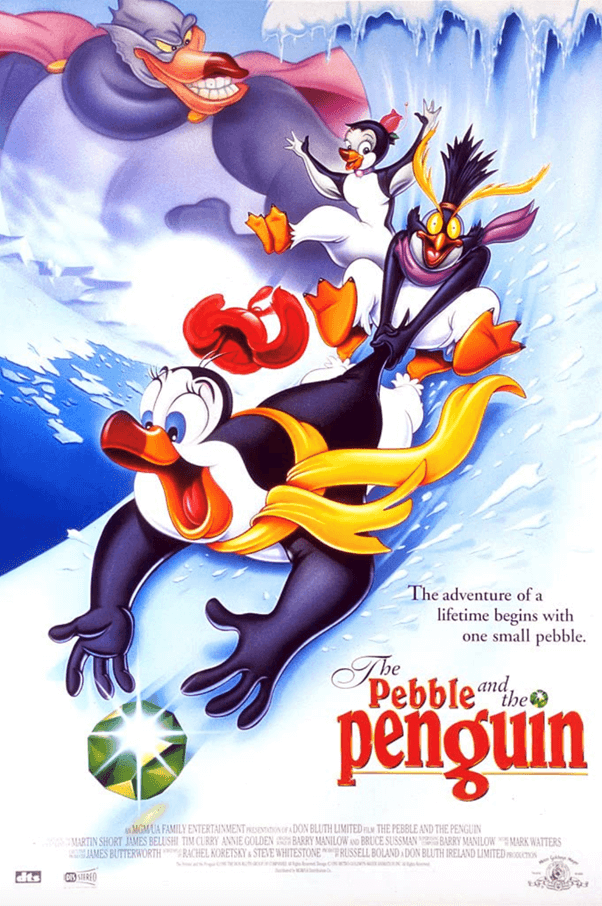 Thumbelina (1994)
In this charming animated feature film version of the Hans Christian Anderson classic, we meet Thumbelina, a girl no bigger than her mother's thumb, who feels all alone in the world knowing that she is the only person her size. Her wish for a companion at last comes true when the prince of the fairies arrives at her window sill. However, an ugly toad proves a danger and snatches the naïve Thumbelina from her home. Trying to find her way home Thumbelina learns a lot with the help of new found friends.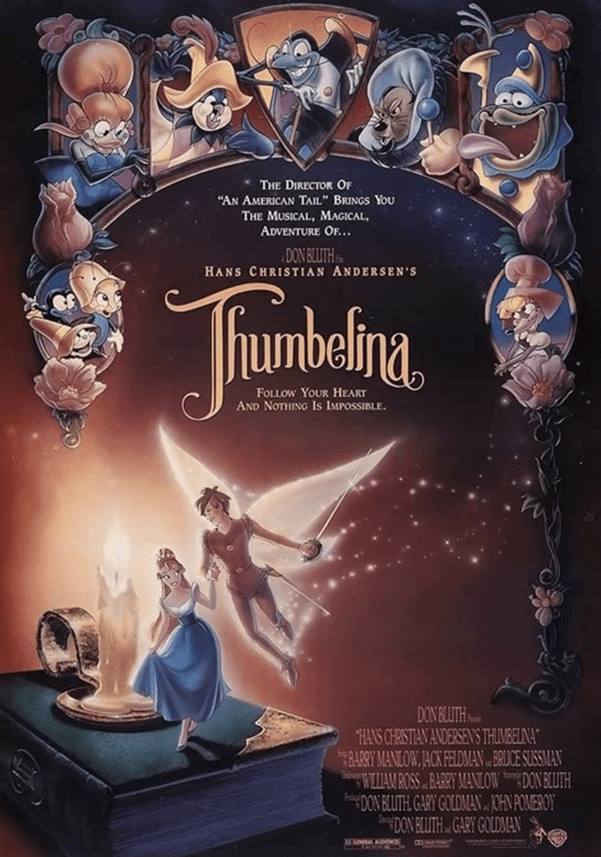 A Troll in Central Park (1994)
"A Troll in Central Park" tells the heart-warming story of a friendly troll with a magic green thumb who grows one flower too many for the queen, whose laws insist that all trolls are to be mean, ugly and scare humans at every opportunity. As a punishment, he is exiled to a world of concrete: Manhattan. But when his pod lands in Central Park, he feels right at home and soon befriends a young brother and sister, out for the day unknown to their parents.